Think about a villa. A dream villa, sophisticated, but welcoming, with every kind of comfort.
Now think of a memorable view, one that is found only here.
Then think of a holiday, surrounded only by the sounds of nature. Finally imagine that the villa is the destination for your upcoming vacation. How?
Fantasy gives way to reality…Welcome to Villa Petra.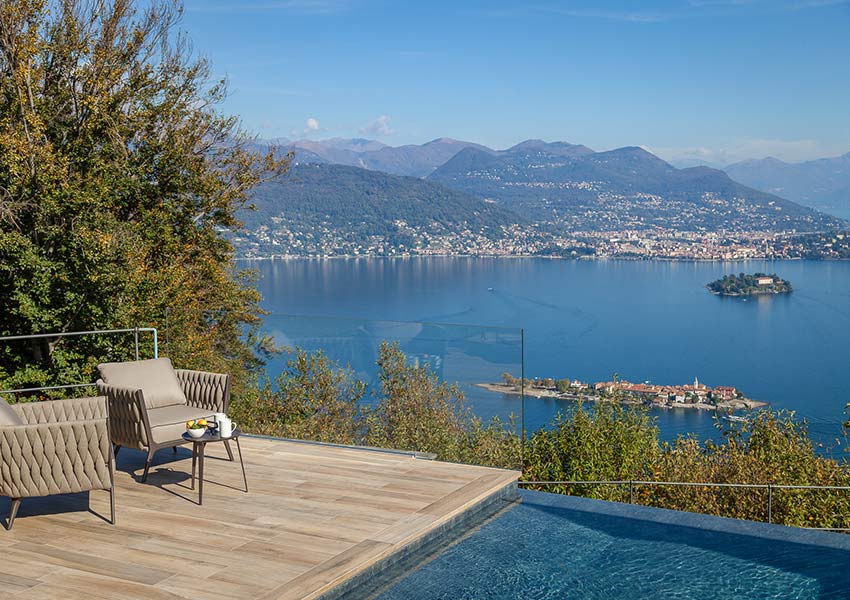 An unparalleled level of sophistication distinguishes the villa that, from the moment of entering, will offer you an experience full of charm.
The exclusive location is further enhanced by the spacious surrounding land and the infinity pool overlooking the Borromean Islands.
Villa Petra, with its modern and minimalist design, will attract you with its shades of color within the interior spaces that give the property a sophisticated elegance.
Villa Petra, with an area of 500 square metres, is the ideal location to spend luxury holidays in
an exclusive environment, or for romantic stays as a couple.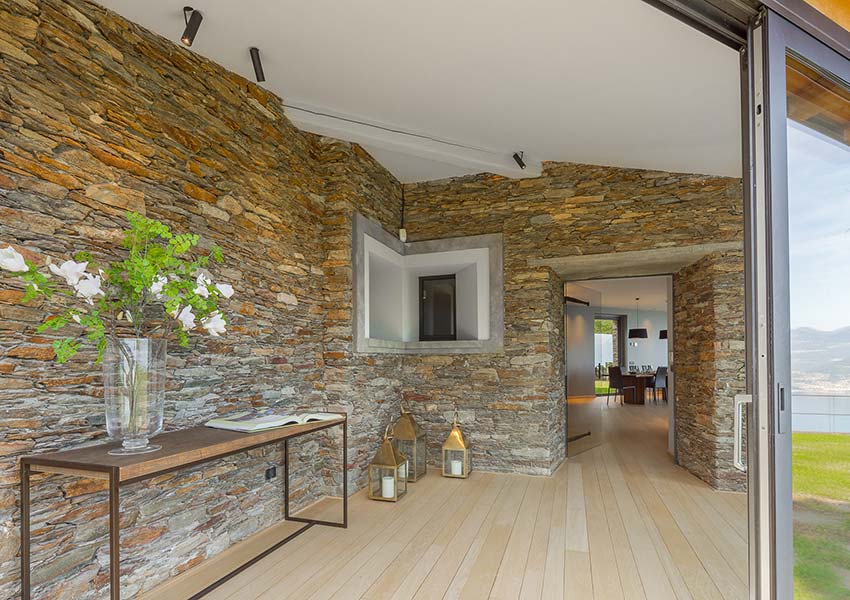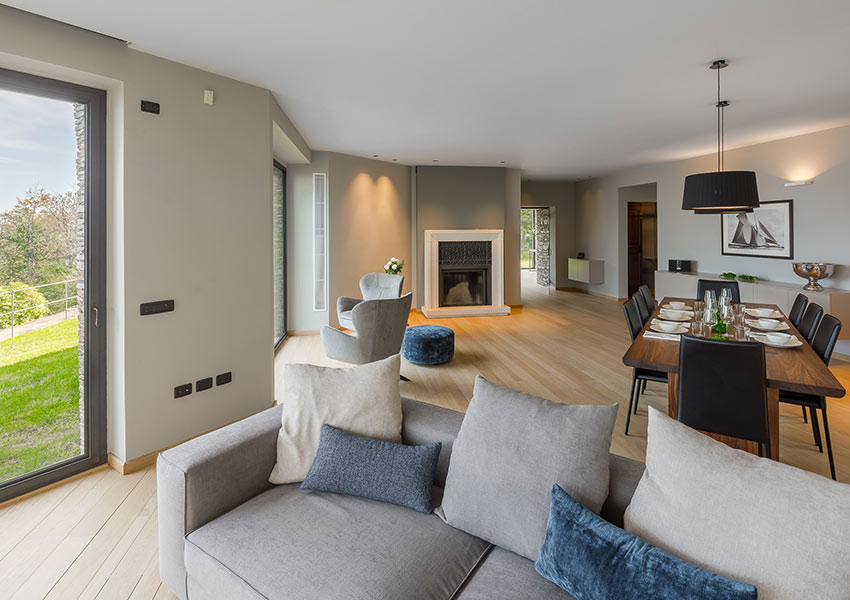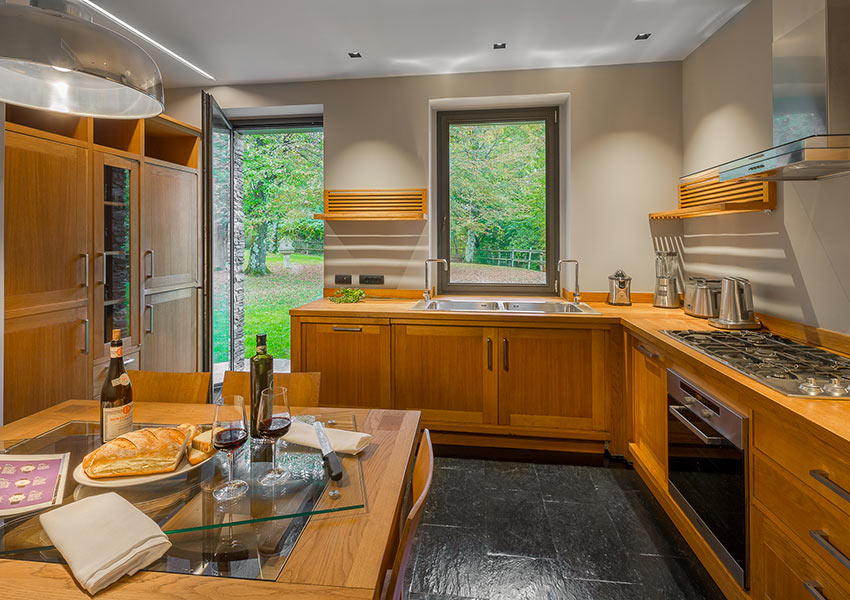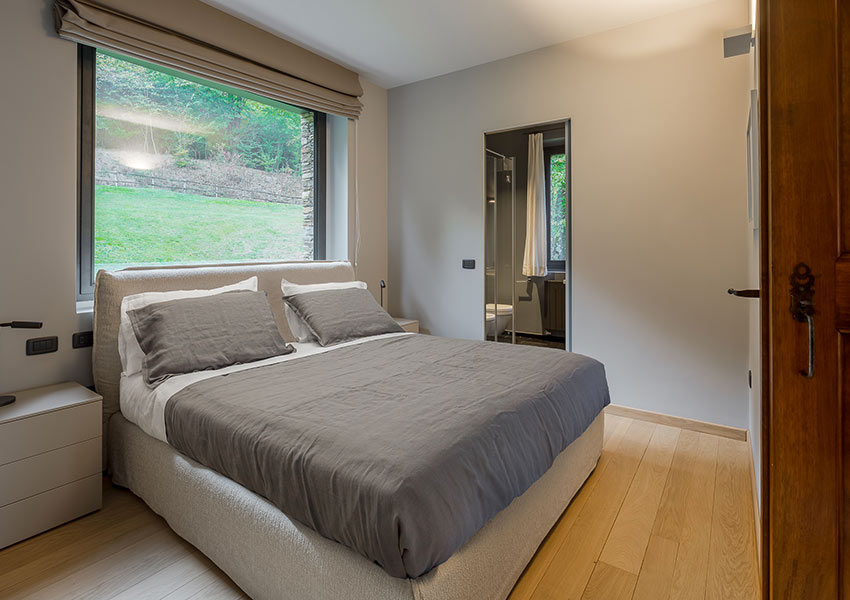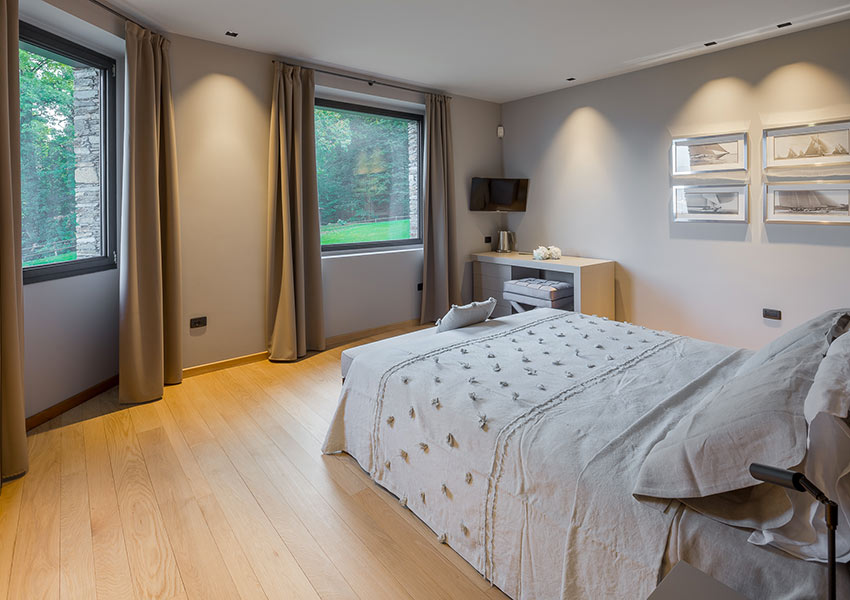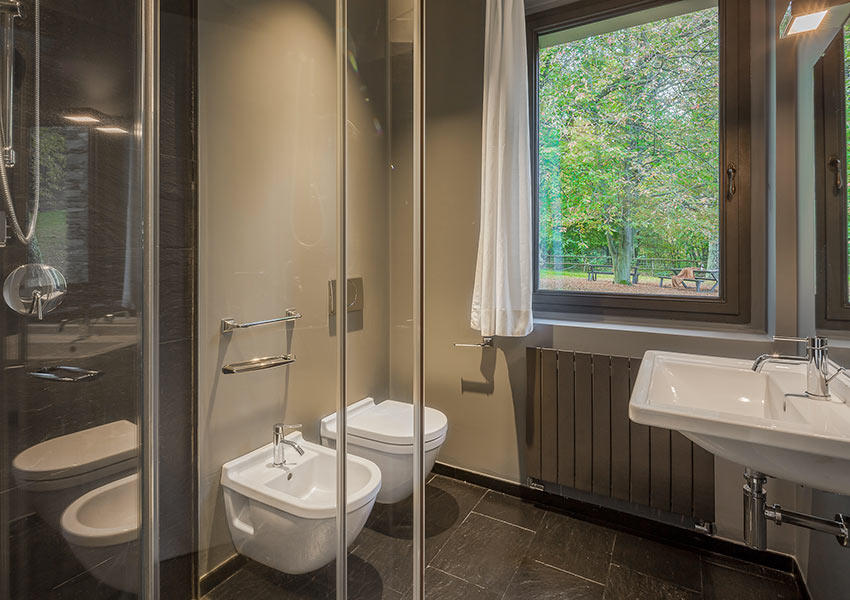 The ground floor consists of a living area with a large living room and dining room suitable for 8 people, a master bedroom with ensuite bathroom and bathtub, a second double bedroom with ensuite bathroom and shower. The kitchen is fitted with high quality appliances.
Finally, a separate bathroom with sink and toilet.
The feeling of being totally immersed in nature, while having lunch sitting at the table in the living area, or while reading a book in one of the bedrooms, is possible thanks to the large expanse of windows, present in the villa.
An imposing staircase leads to the second floor where there is another living room with two comfortable sofa beds, a double bedroom, one more with two single beds and a bathroom with bath and shower.
The windows are the focal point of the entire villa and give the property an exceptional brightness in the rooms, becoming an integral part of the furniture itself.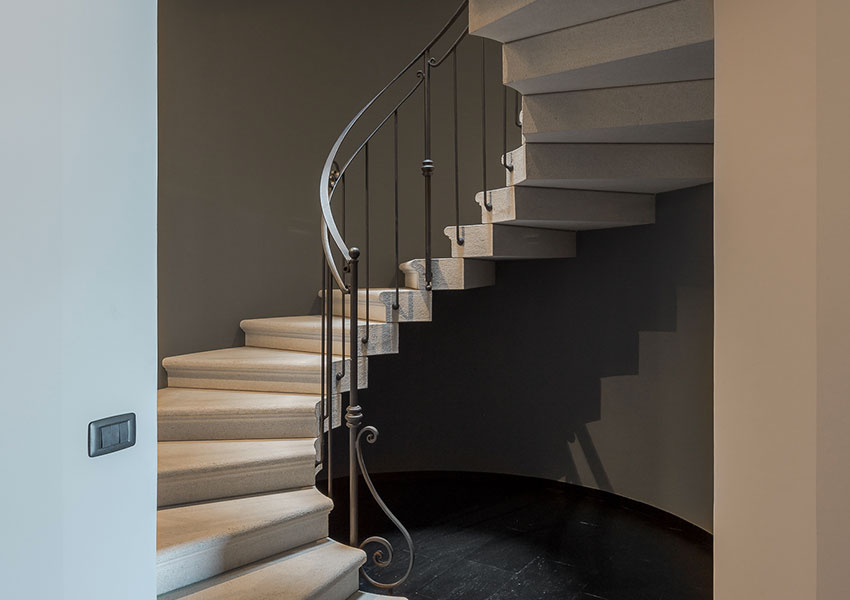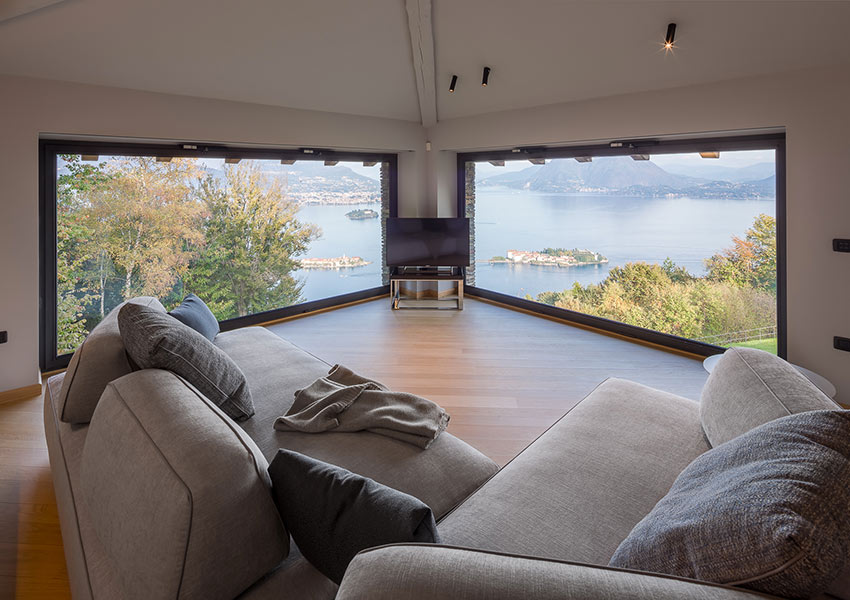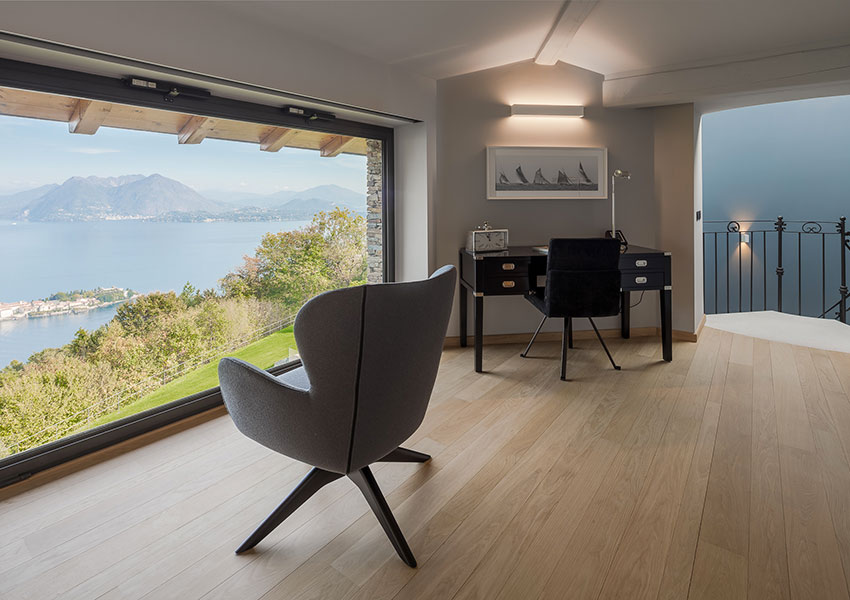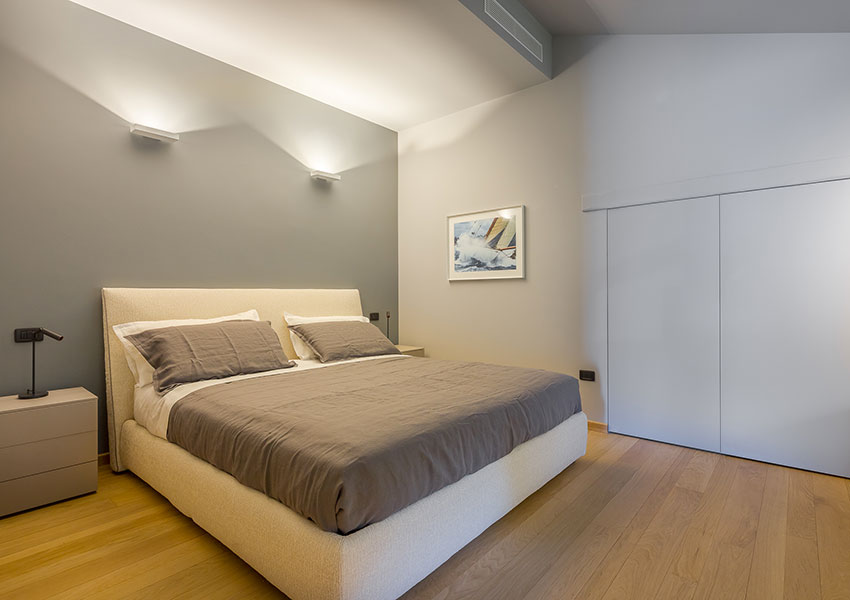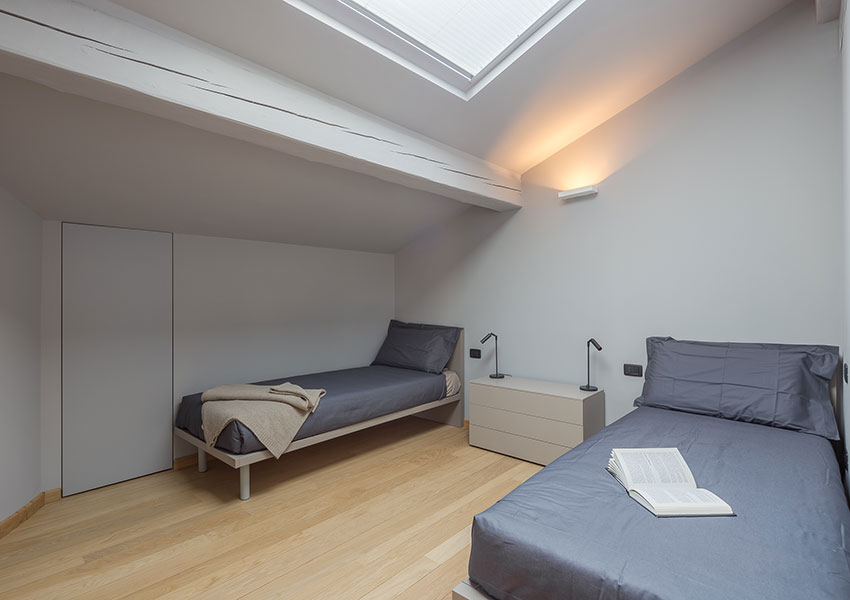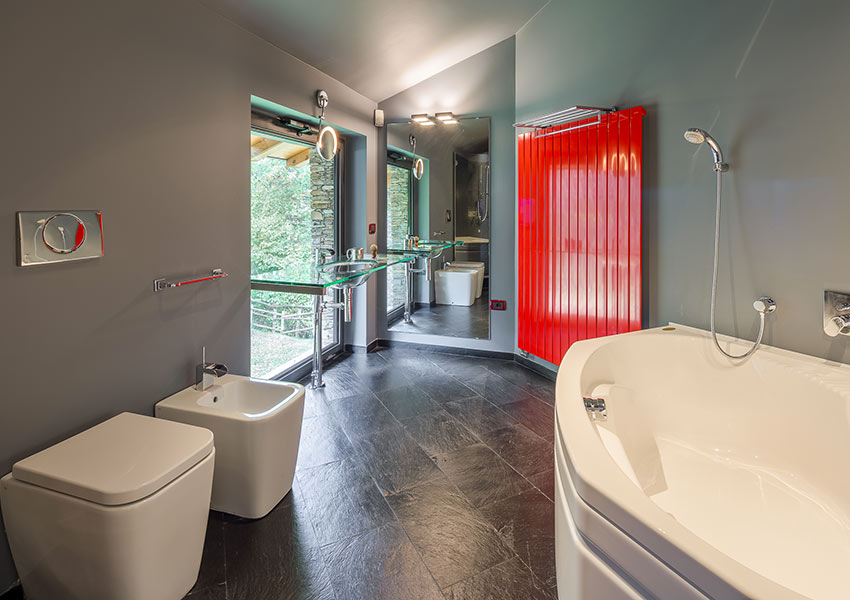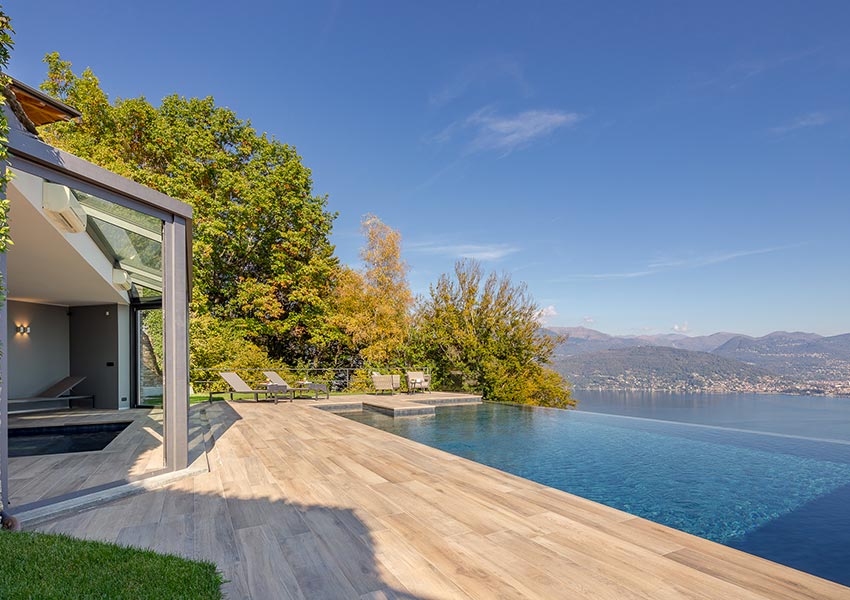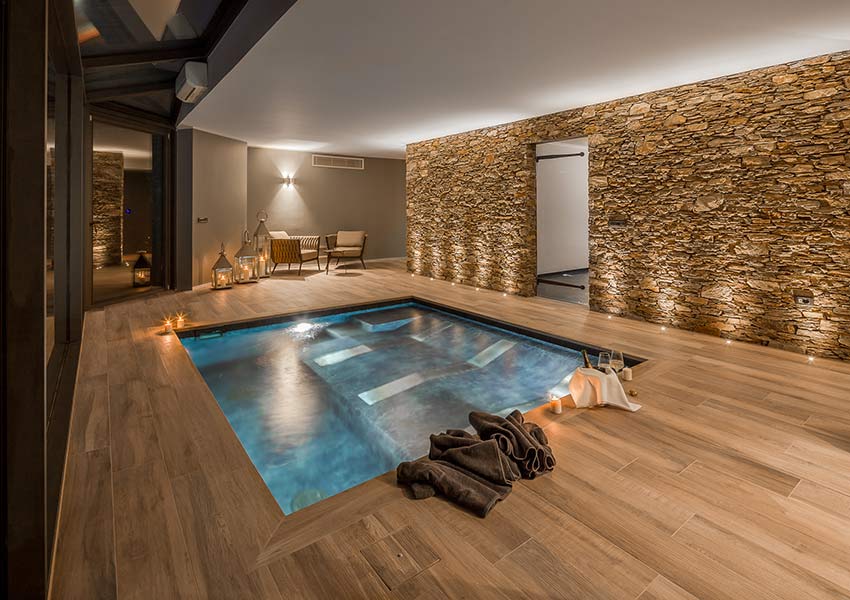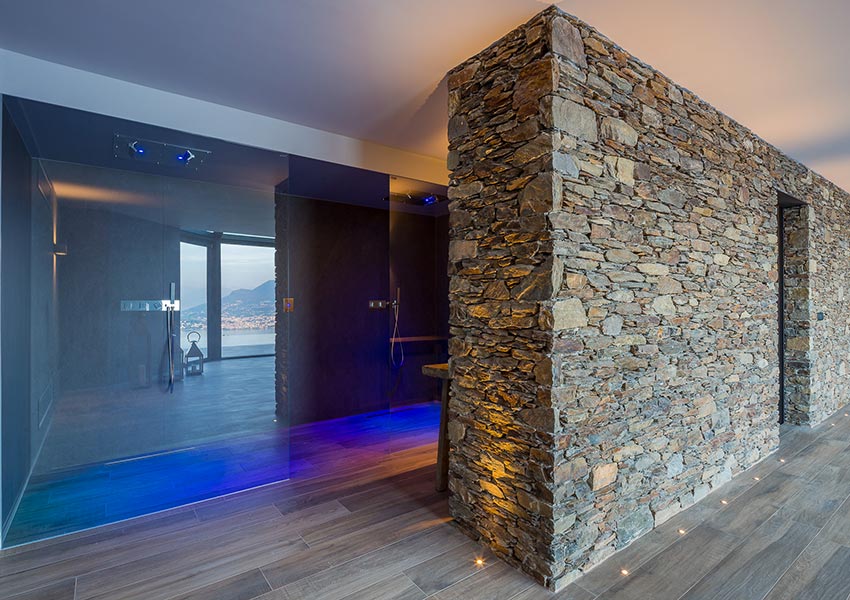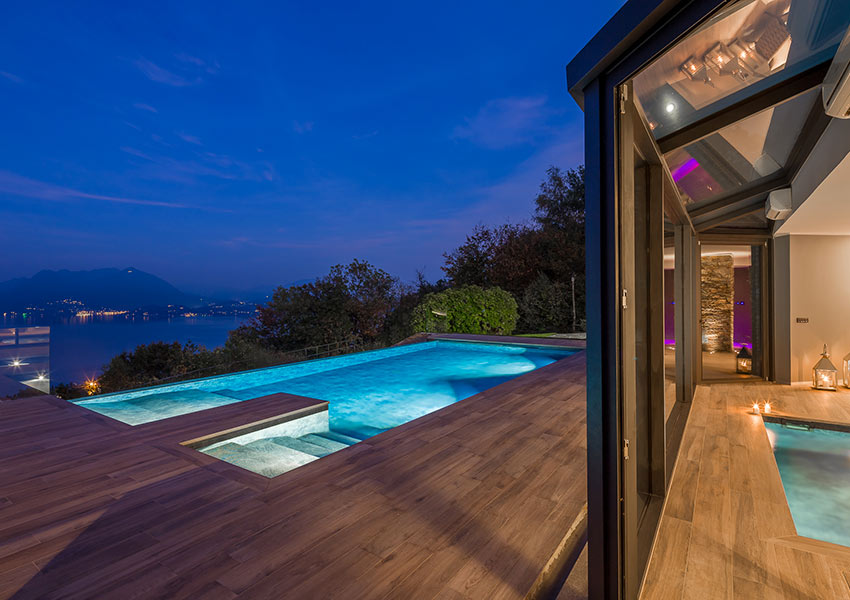 Alternatively, in the basement, an atmosphere that invites you to linger and rediscover the pleasure of a slower pace has been created: a mini pool with air massage, emotional shower and relaxation area will be the background to your contemplative moments.
So that you may experience the outdoor space in a direct and engaging way, in the outdoor area of Villa Petra, you will find a heated swimming pool that blends with the colour of the sky: a mix of luxury and modern architecture, heated and lit, which is available during the day and in the evening.